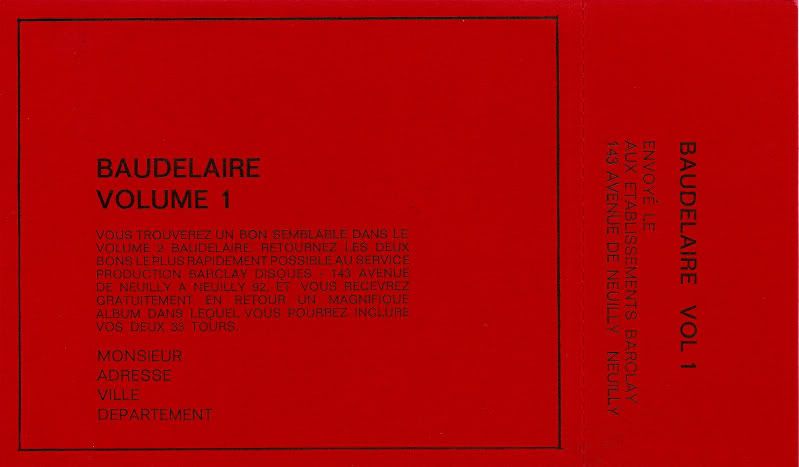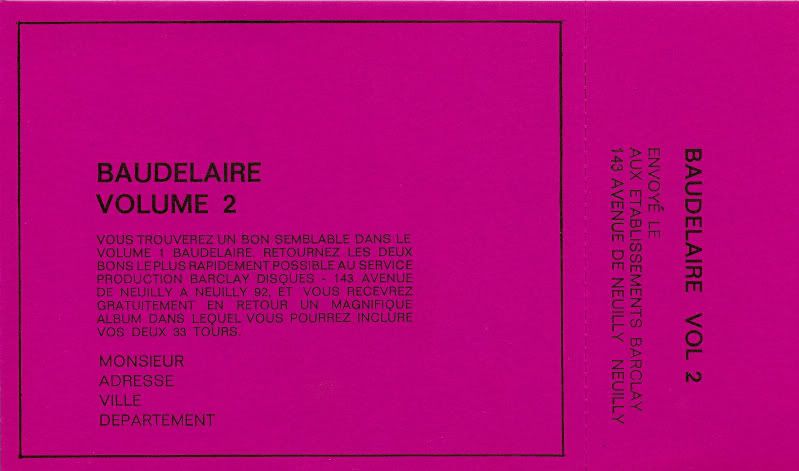 Incredibly beautiful, untouched mail-order vouchers that came in pair of records I bought recently. I wish I had a better scanner so you could see the texture of the cardstock. Each one is just saying you should buy the other volume - luckily I found both of them together!
The albums are someone named Leo Ferre singing the poetry of Baudelaire - it's quite beautiful. If you're looking for good records to have on during
soiree
or what have you, anything French and croony from the 20's to the 60's pretty much gold. I like to have French music on while I study; the lyrics don't register the way English does so it's not distracting. Jacques Brel, Jean Sablon, and Yves Montand are some of my favorites...