Last week my friend Steven and I attended a reading at the super-romantic
Tavin
boutique in Echo Park. It's a beautifully merchandised little nook of a store, and a more than worthy predecessor to the defunct Show Pony boutique.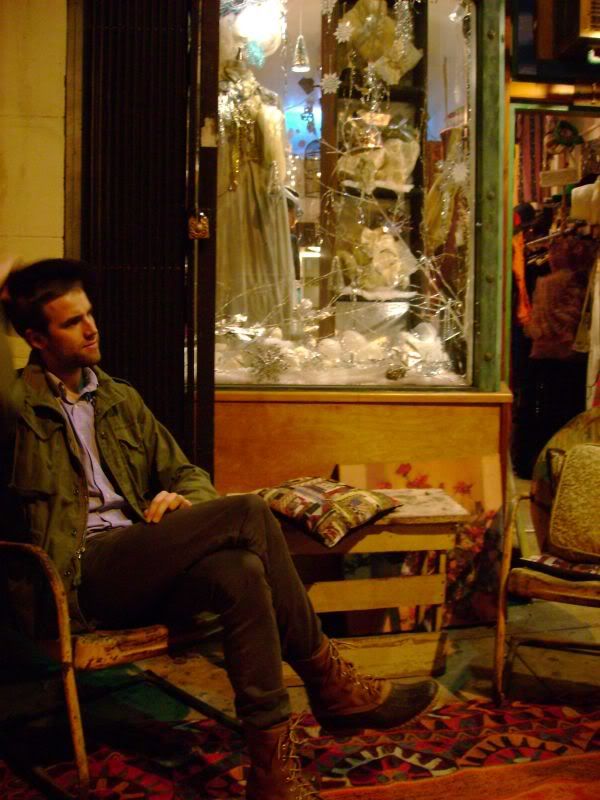 Steve doesn't care much about fashion, but there's something brilliant about his outfits. He's just so damn tall everything looks good on him. He shaped his Buster Keaton hat himself out of a regular fedora using sugar water and a jar (I swear). Apparently
this
is how BK used to make his hats.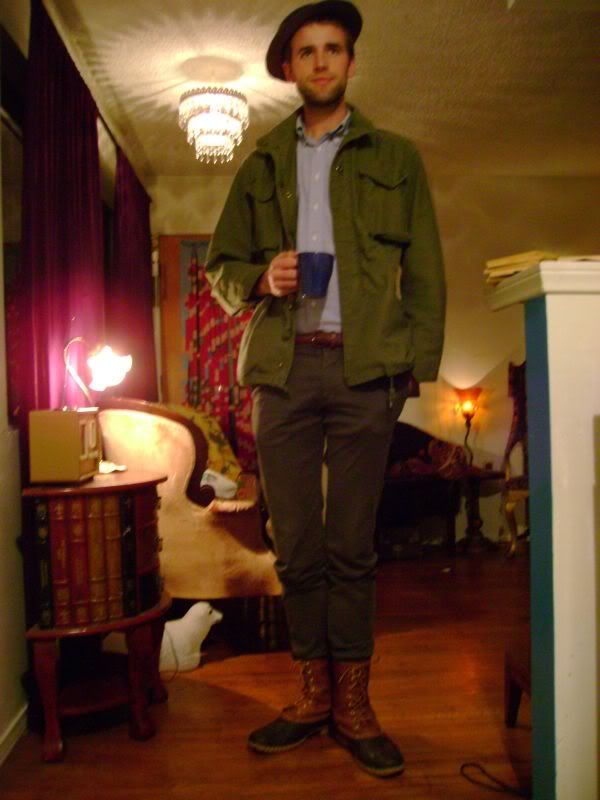 Ran into this guy I know on the way over.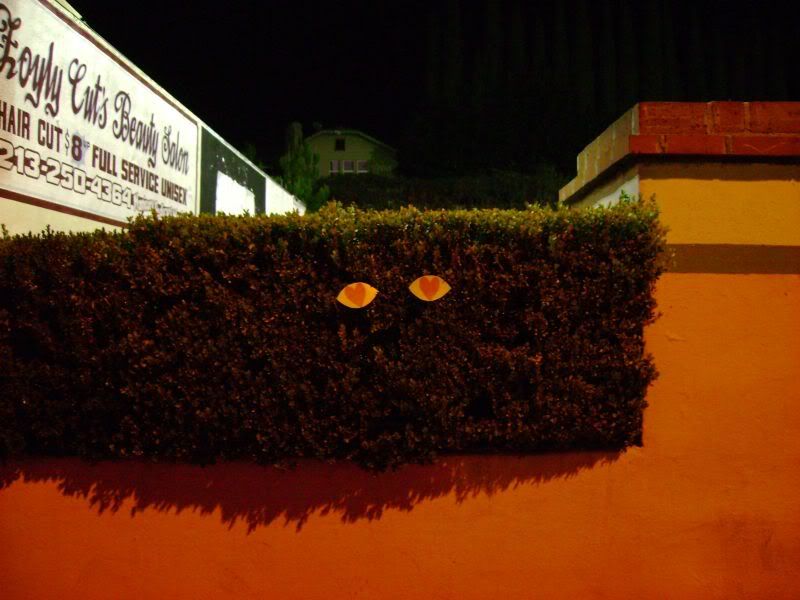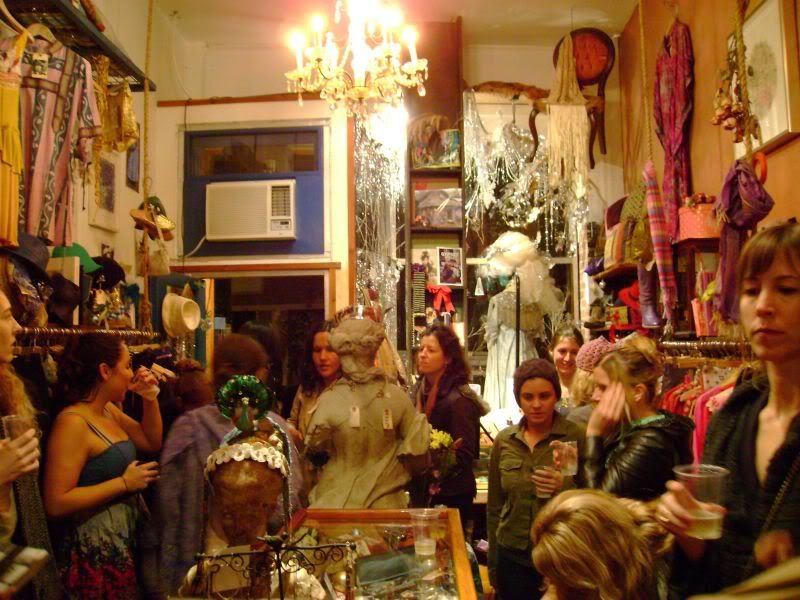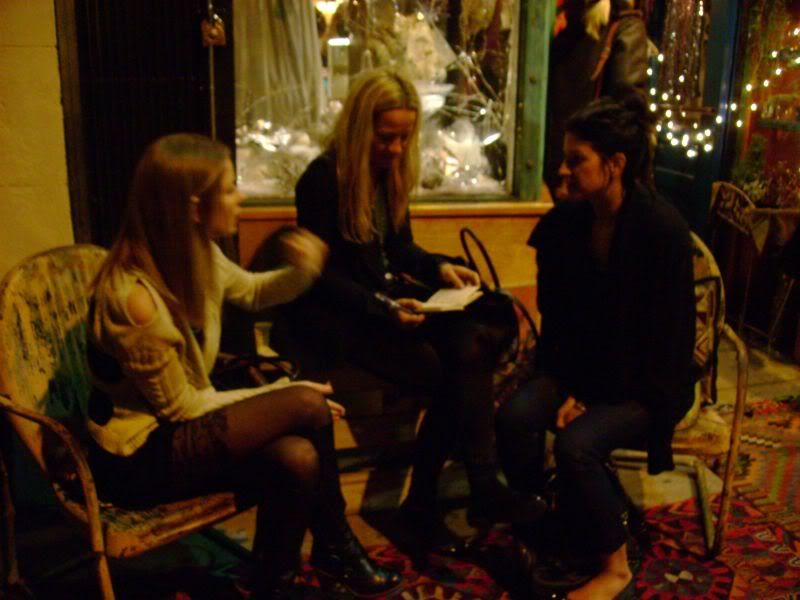 Normally I'm just a sucker for this kind of stuff, but I was truly excited to see Julia Chaplin, author of that bougie Assouline book
Gypset Style
that I can't quite afford right now. She was very nice, even through Q & A, when everyone asked questions about how to "be gypset," until she finally said "I don't know! It's...it's an ideal!
I'm
not even gypset."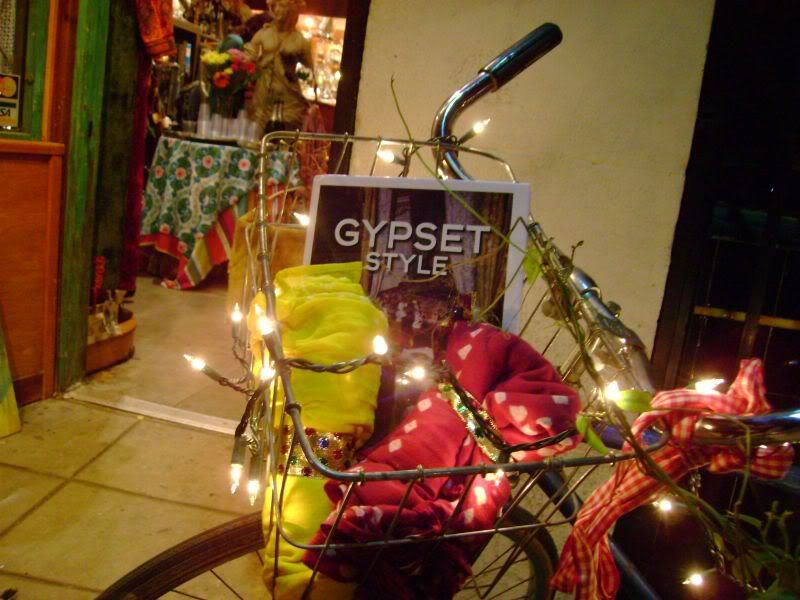 "...but I am late for my plane"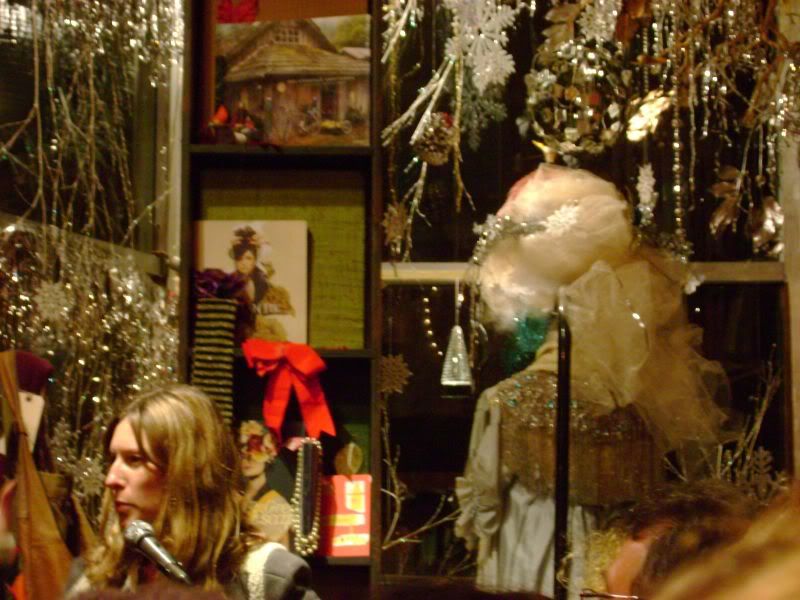 Owner Erin Tavin read a sad, wintery short story. She writes teeny tiny stories for all of the tags in the store. I looked at a lot of stuff and only saw one repeat.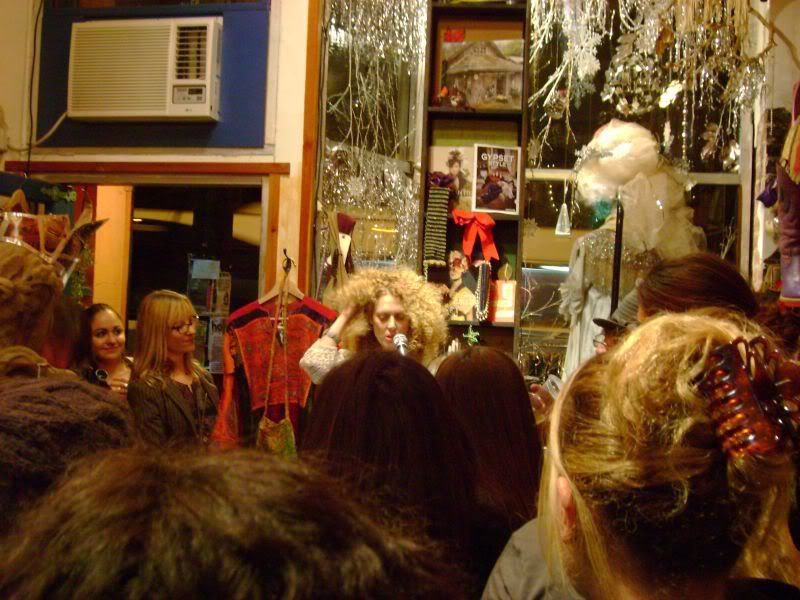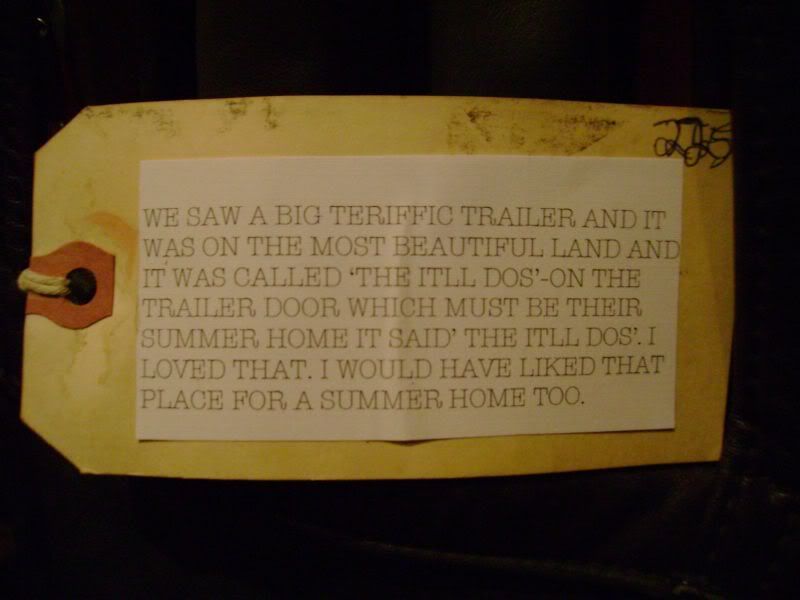 Sarah Tomlinson read from her novel-in-progress called
The Year of Mr. Nobody
, about a young girl who follows the Rolling Stones to Morocco. It was a very well-curated evening. The readings all seemed to go with one another and with the mood of the store.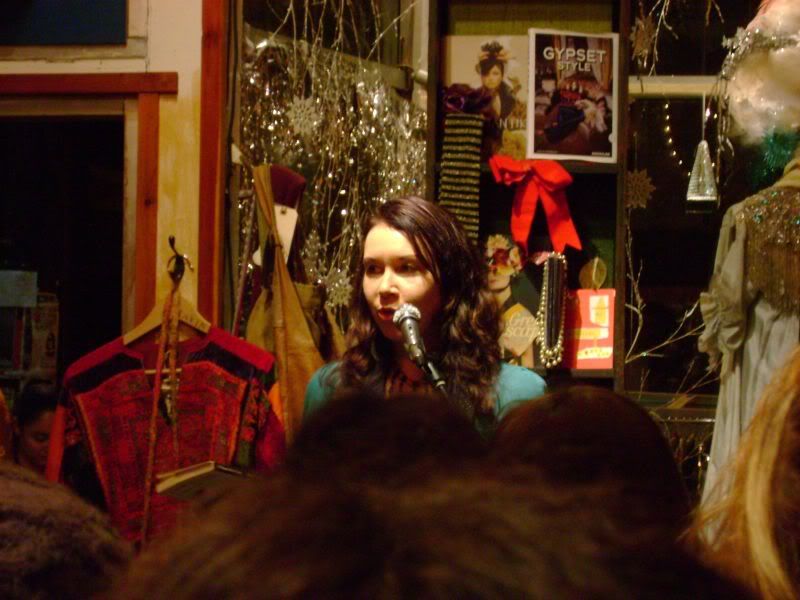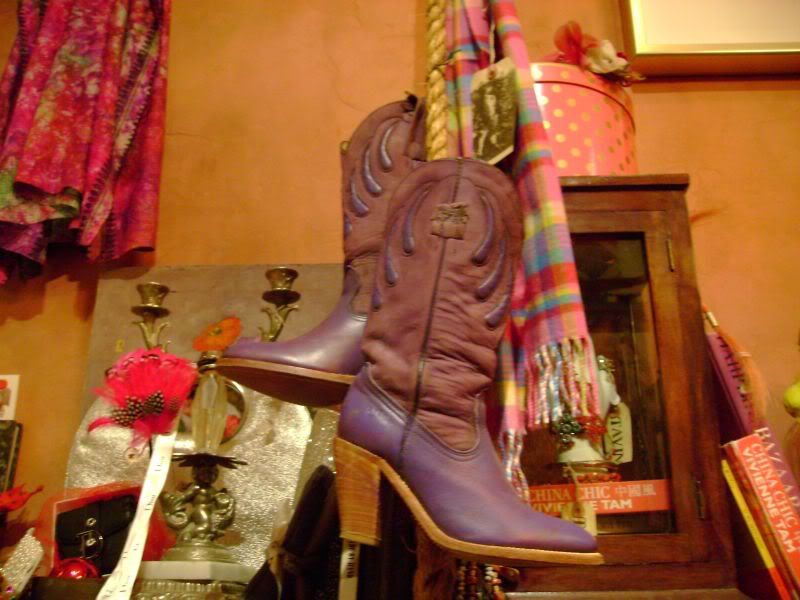 This one guy kept stepping on my toes and trying to sniff my crotch.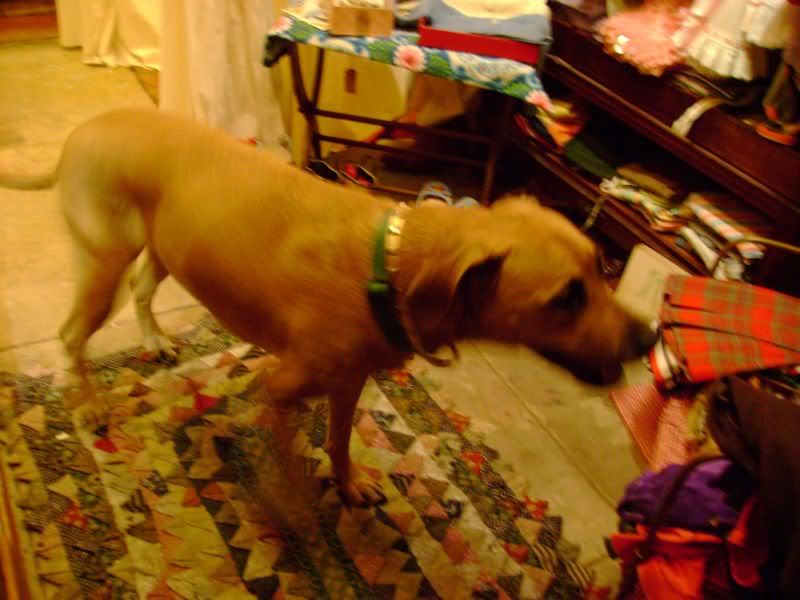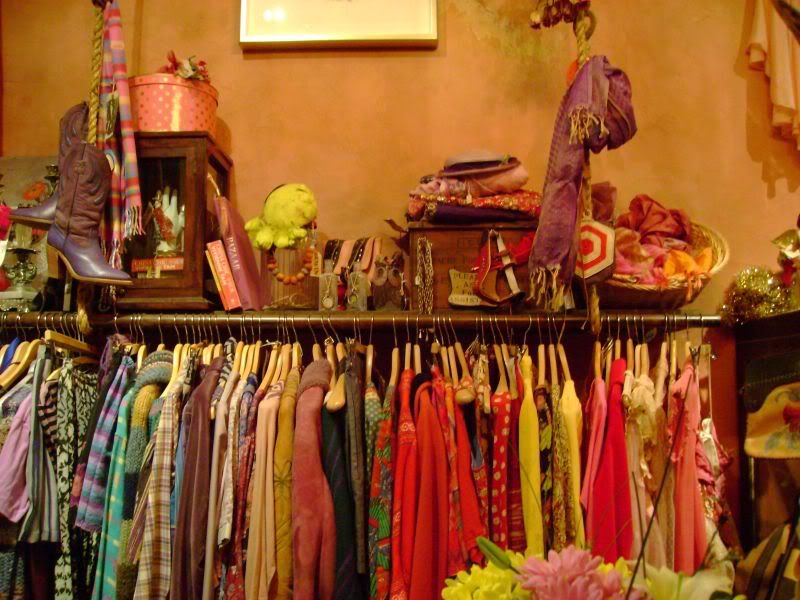 Heyoooooooo, looking good.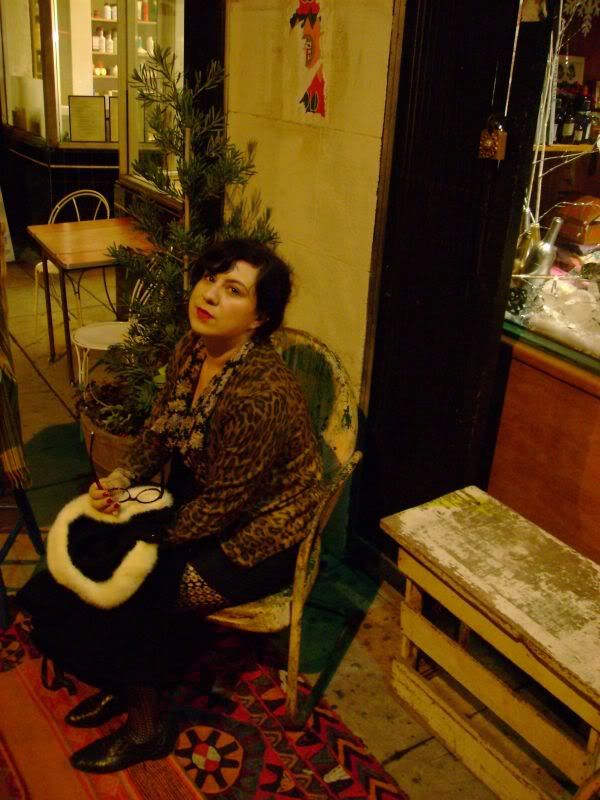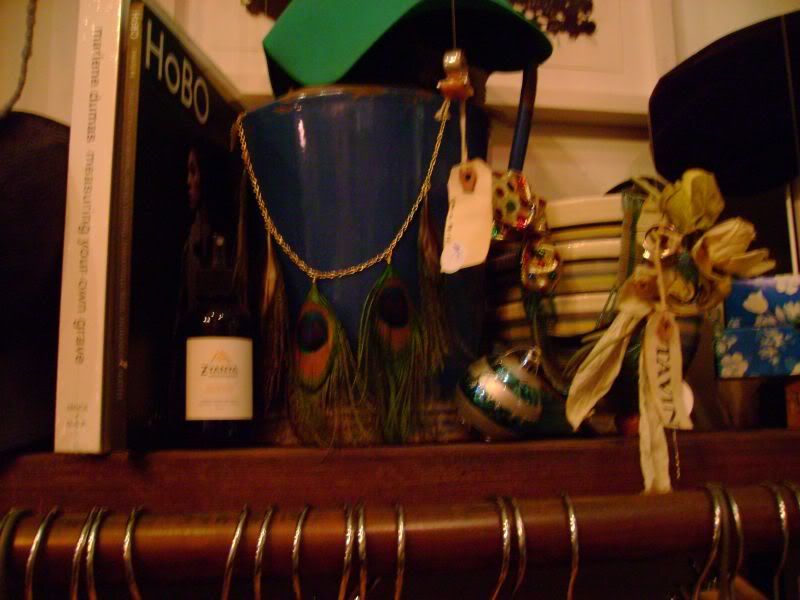 The calm before the storm.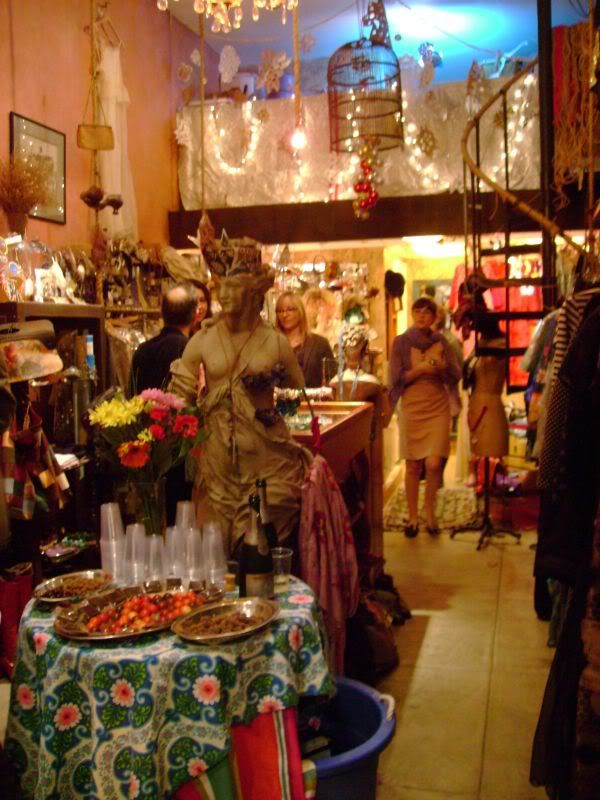 Champagne and chocolates were served -strange, exotic chocolates with things in them that you do not normally put in chocolates (cayenne pepper! liquor! firstborns!)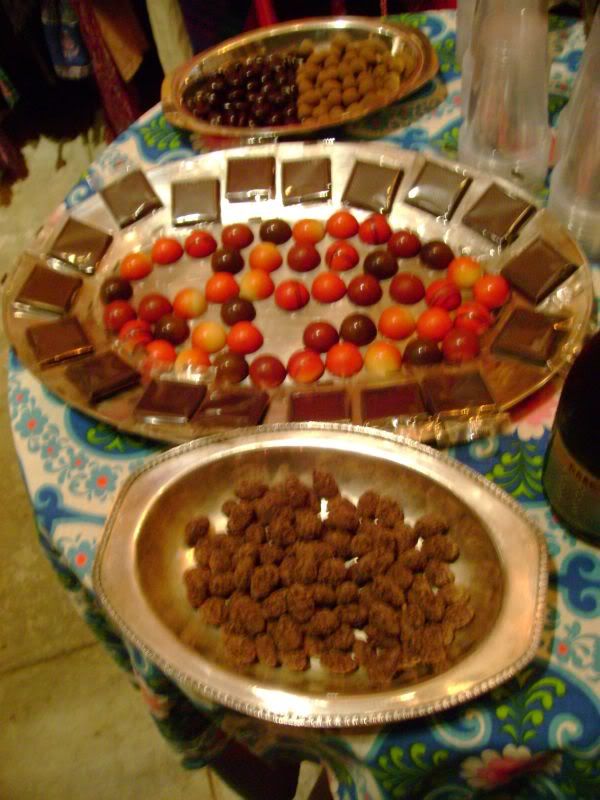 Looking forward to the next one